Check out our top 10 favorite gift ideas for anyone who owns and/or loves pit bulls as much as we do! 
The numbered images correspond to the numbered links below. All products are available through Etsy. 
Happy shopping!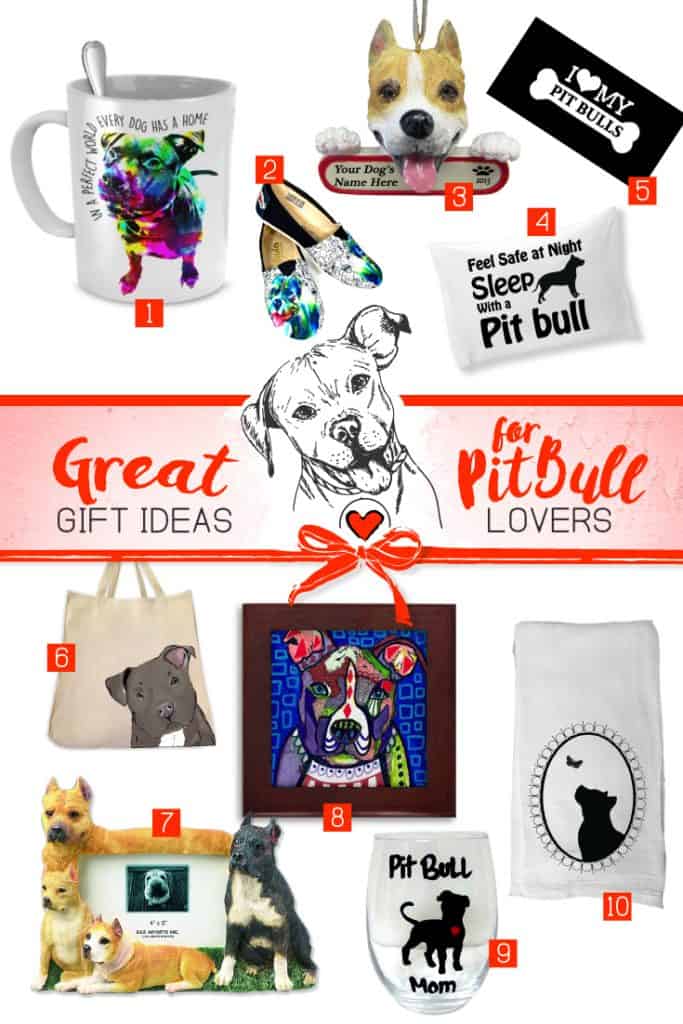 We hope you love these pit bull products as much as we do!